QATAR 2022: NIGERIA MAINTAIN PERFECT START
https://pbs.twimg.com/media/E-YPnSsXIAAzSc3.jpg
The Super Eagles of Nigeria have a perfect record after two games at the start of their World Cup 2022 qualifiers following the 2-1 win over hosts Cape Verde in their latest qualifying match on Tuesday evening.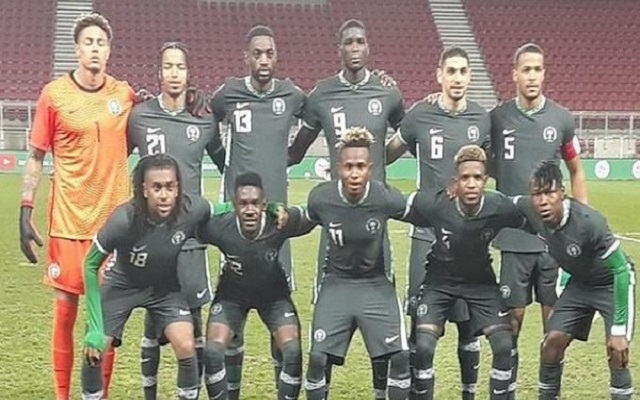 The Gernot Rohr-led Nigerian team started their World Cup campaign in Group C of the second round as far as the African continent is concerned. The three-time African champions were one of the teams drawn bye in the first round.
Liberia featured in the first round of the African qualifiers for the World Cup 2022 tournament in Qatar and they were the first opponents for the Super Eagles in the second round. Liberia saw off Sierra Leone 3-2 over two legs in their West African Derby tie in the first round to book a second round spot. Apart from Nigeria and Liberia, Cape Verde and the Central African Republic are the other teams in Group C.
Leicester City star Kelechi Iheanacho was the hero for the Super Eagles of Nigeria in their first game against the Liberians in Group C. Iheanacho scored twice in the first half to give Nigeria a 2-0 win at home to Liberia last week Friday. The first goal of the game arrived on 22 minutes before he completed his brace with one minute left to play in the first half. The two goals from Iheanachogave Nigeria the three points at stake at the expense of the Liberians. In the other game played in Group C's first set of matches, hosts Central African Republic and Cape Verde shared the points via a 1-1 draw.
In the second set of games in the group ahead of Qatar 2022, Liberia picked up their first points with an impressive 1-0 away win over the Central African Republic in Banjul on Monday, while Nigeria maintained their perfect record with a 2-1 comeback win at the home of Cape Verde.