ONE OF 2022 WORLD CUP VENUES SET FOR UNVEILING
All the plans for the forthcoming 2022 World Cup tournament are already taking shape as preparations have been intensified. Part of the preparations includes the imminent unveiling of one of the stadiums to be used for the main event in the coming two years.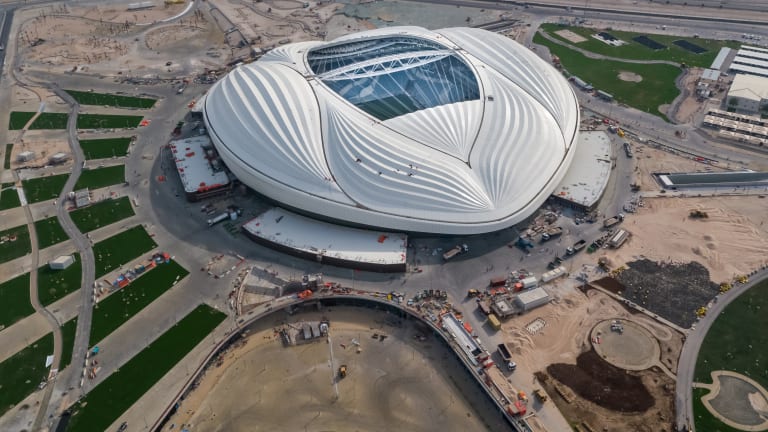 Seven new stadiums were placed under construction in Qatar following the announcement of the country as the host nation for the 2022 edition of football's most prestigious tournament.
The venue which will now be known as the Al Rayyan venue is capable of containing up to 40,000 spectators. It is where the Ahmed Bin Stadium was once located but it has now been rebranded and is set to host as many as seven games running till the round 16 stage of the tournament.
Fans will not have to wait till the next two years to behold what the new stadium looks like though, as it will be used for the Amir Cup final which will hold on the 18th of December. The final will be played between Al Sadd and Al Arabi as both teams lock horns to clinch the title. The match will be the first official fixture to be played at the venue following its launching.
There will also be an official ceremony which will see the stadium get its official name. The new venue will join Khalifa International, Al Janoub, and Education City stadiums as the first four Qatar stadiums to be opened ahead of the 2022 World Cup kicking off.
The engineers that were in charge of building the stadium revealed that they came up with the construction taking inspiration from the country's historic city and the complementary traditions. They said the selection of the design also followed the same process.
The Ramboll project director Alan Tweedie added that the history of Qatar and AL Rayyan was duly respected and were an integral part of the entire design objective. He concluded that there had to be thorough research carried out before completion.