ITALY OUT OF WORLD CUP AGAIN
European champions Italy won't be going to the World Cup tournament again after they were eliminated at the playoff stage by lowly North Macedonia via a 1-0 home defeat. The Italians had to settle for a place in the World Cup 2022 playoffs from the European region after they finished second behind Switzerland in their qualifying group and they were drawn with North Macedonia in path C of the playoffs. On their part, the North Macedonians finished second behind Germany in their qualifying group.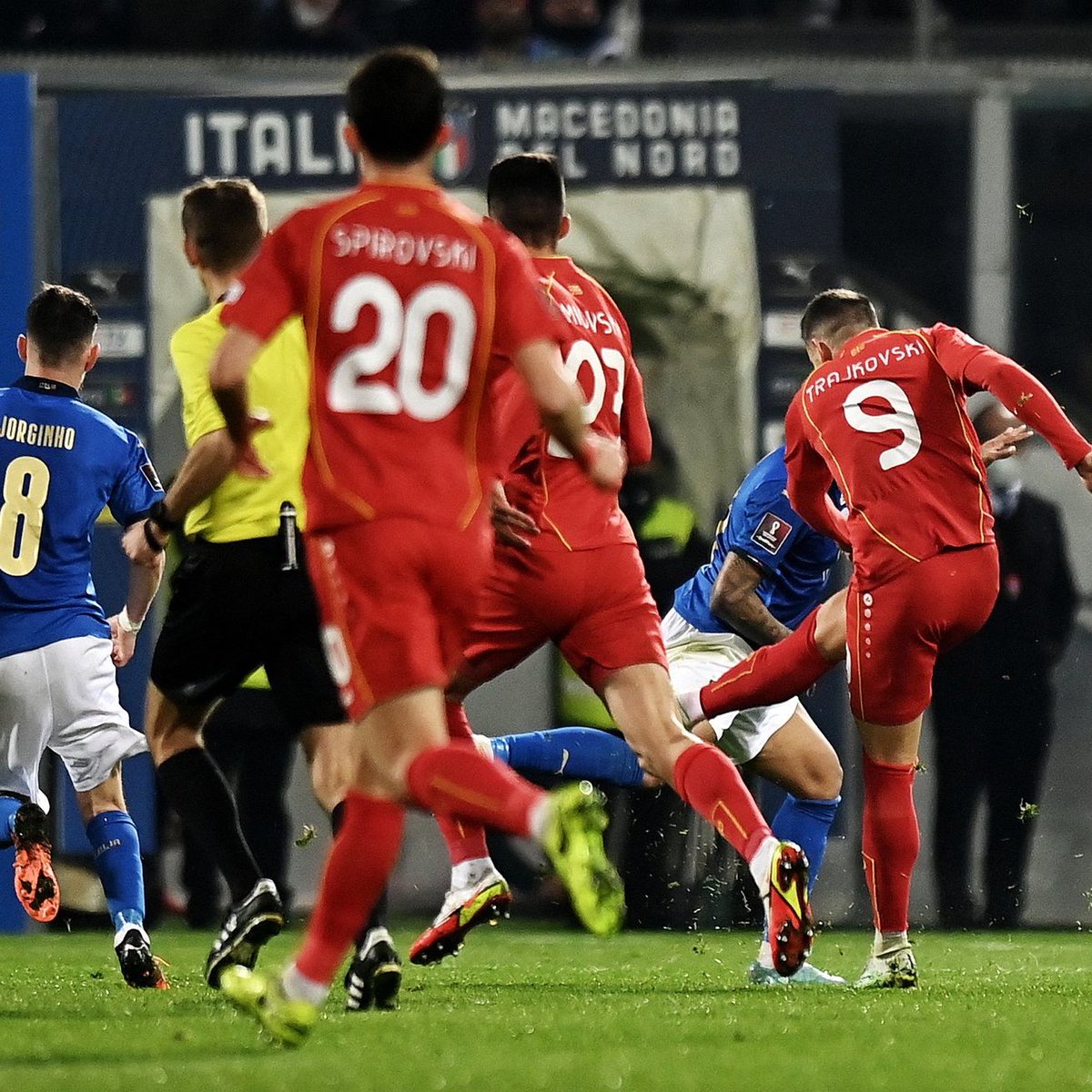 Italy and North Macedonia were drawn against each other in one part of the semifinals in path C of the World Cup 2022 playoffs in the European section. Immediate past European champions Portugal and Turkey were drawn against each other in the other part of the semifinals in path C.
The Italians had home advantage for their one-legged playoff clash with North Macedonia, but they could not make the best use of it as they wasted some good opportunities to find the back of the net in the first half. In the end, they were left to rue those misses after Aleksandar Trajkovski scored in the second minute of second half added time to win the game for North Macedonia. The goal from Trajkovski stunned both the Italian players and the Italian fans at the Stadio Renzo Barbera in Palermo as they failed to recover from the stunning strike for the remaining few minutes in second half added time.
A lot of football stakeholders had predicted a final playoff clash between Italy and Portugal in path C of the World Cup 2022 playoffs from the European section, but North Macedonia had other ideas. Italy and Portugal are the last two winners of the European Championships.
The win over Italy is undoubtedly the biggest win in the history of football in North Macedonia and they have another chance to make even a bigger history when they take on hosts Portugal for a place at the World Cup 2022 tournament in Qatar. The match will take place in Porto on Tuesday night.
For the Italians, they have now failed to qualify for two succesive World Cup tournaments after missing out on the 2018 edition in Russia.