ECUADOR DRAWN WITH HOSTS, OTHERS
South American nation Ecuador will have to navigate a group that includes hosts Qatar, African team Senegal and three-game finalists Netherlands if they want to qualify for the knockout stage at the World Cup 2022 tournament. Ecuador have been drawn in the same group with the aforementioned countries after the draw which took place on the first of last month.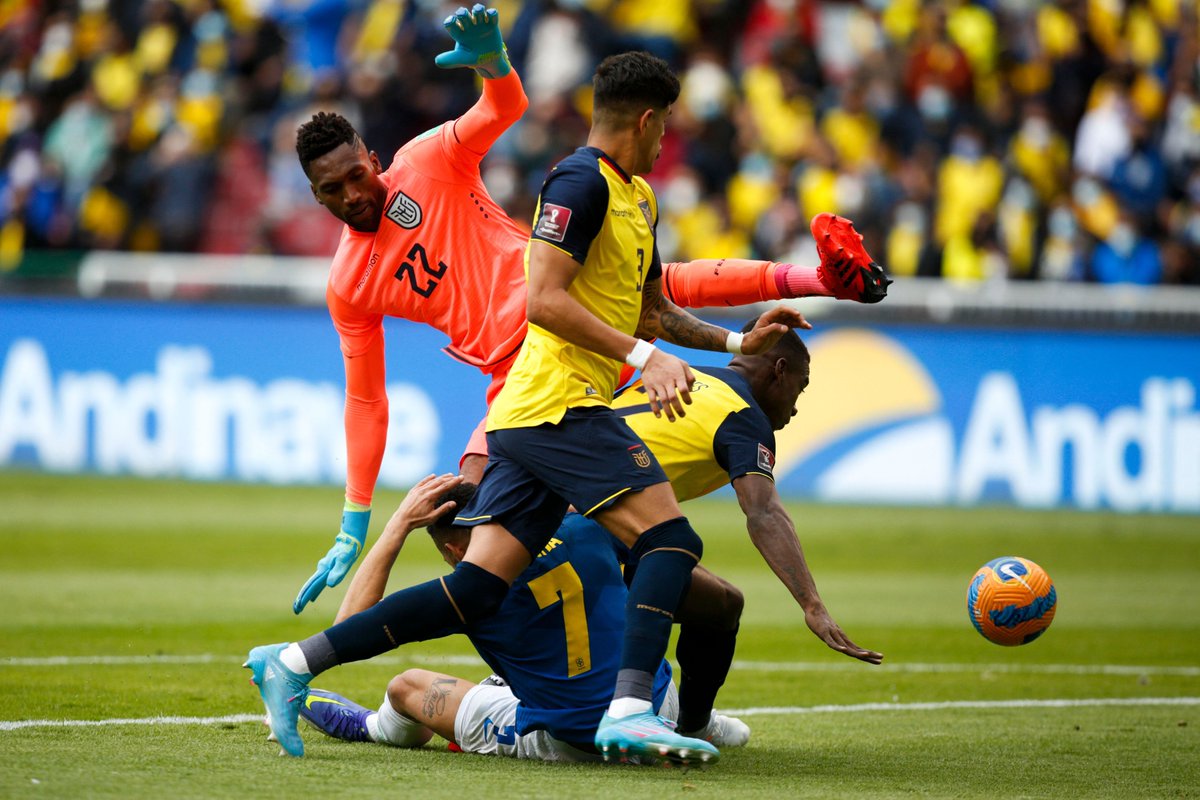 Ecuador qualified for the World Cup 2022 tournament on Qatari soil automatically from the South American region. The Ecuadorians are one of the four teams who qualified for the tournament automatically. The other three teams are five-time world champions Brazil, Two-time world champions Uruguay and two-time world champions Argentina.
Brazil qualified as winners of the qualifying group format in the South American section, while Argentina finished as runners-up. Uruguay and Ecuador completed the list of automatic qualifiers in third and fourth respectively, while Peru will have to go through the inter-confederation playoffs to seal a place at the World Cup 2022 tournament in Qatar after finishing in fifth position ahead of the likes of Colombia and Chile. The Peruvians will take on the winner of the Asian playoff tie between Australia and the United Arab Emirates (UAE) next month in the inter-confederation playoffs. The inter-confederation playoff tie will also take place next week.
West African nation Senegal sealed their place in Qatar after beating Egypt on penalties in the playoffs from the African section. Senegal were beaten 1-0 at Egypt before they won the second leg by the same scorelinein regulation time to take the game into extra time and penalties.
Qatar were the first teamto qualify for this year's World Cup tournament as hosts, while the Netherlands are at the World Cup 2022 tournament after winning their qualifying group in the European section. The Dutch would be keen to make up for lost time after failing to qualify for the last edition of the World Cup tournament in Russia.